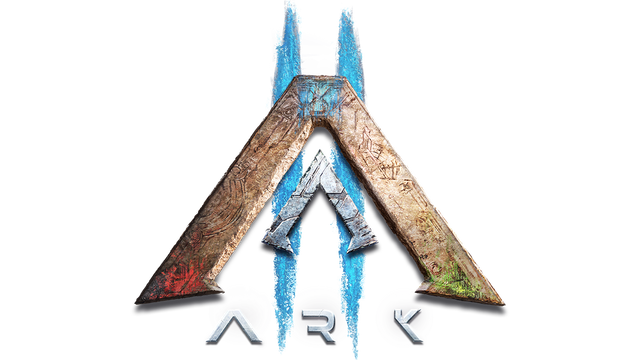 About ARK 2
Suddenly awakened on a strange primal world filled with dinosaurs and humans struggling for dominance; you must piece together the history of how you arrived there, team-up with legendary heroes, and confront powerful dark forces seeking to control the fate of all life. Saddle up, and join the definitive next-generation survival experience with ARK 2!
Every aspect of the ARK series has been rethought and redesigned in this sequel. Here's a sampling of the new features that ARK 2 will contain upon its initial Early Access release:

Starring Vin Diesel ("Riddick") as legendary ARK hero Santiago, experience an epoch-spanning adventure as he seeks to protect his daughter Meeka -- voiced by Auli'i Cravalho ("Moana") -- from the ghosts of the ancient past and visions of a new future.

Fully stackable, user-created Mods for new creatures, items, gameplay features, and maps are now distributed across all platforms, along with support for modded unofficial servers!

Advanced character traversal mechanics like mantling, free-climbing, parkour, sliding, and swinging!

Target-lock, blocks, dodges, combos, staggers, special attacks, emphasizing player-skill-based action.

Explore a mysterious, chaotic world where native flora and fauna are being overrun by invasive primeval creatures from an extinct Earth!
Construct your weapons and tools from a range of distinct modules to customize their look and functionality -- millions of possible combinations enable you to craft your own unique gear! The specific materials you choose will further affect the appearance of your items, with multiple options of resources found in unique regions of the world.

Natural and unnatural occurrences are always happening across the game world, independent of your presence! Your choices in deciding whether to interact with these events will yield rewards or challenges.

Hostile 'Aratai' hunt & attack you riding their own tamed creatures, as they seek to drive human interlopers from their world.

Instanced rendering and network-streaming enable much higher client and server performance for large, player-built structures, and a longer draw distance! Survivors can set up and save their own preferred building templates, share them, and place prospective template layouts in the world to then build them out as a team.

No omnipresent radar -- animals now track and hunt by sight, sound, and smell! Hide from predators with visual camouflage and environmental obstructions, and learn to mask your scent! Dynamic pathfinding enables creatures to intelligently maneuver around obstacles and player-built structures.

Gain both experience points from gameplay, and knowledge points by accomplishing key objectives and overcoming unique challenges, to progress along a massive skill tree filled with new active abilities, perks, and passive benefits.

See foliage react convincingly to passing wildlife, water flow downstream around obstacles, volumetric stormclouds, localized weather systems, smoke and particles affected by physical forces, and much more! Fundamental advancement of lighting systems enables a more photorealistic day-night cycle, generating real-time ambient lighting & shadows within both natural and player-constructed environments!
Get the very best ARK 2 Server Hosting from GG Host!
ARK 2 Server Rental

Ultra-performance server (no need to pay extra for the best performance)

11GB of RAM Free!

M.2 NVMe SSDs as a standard

Why GG Host Servers for ARK 2?
If you're looking for your own ARK 2 server, GG Host is an excellent choice, here's why:
Performance - Our servers have all the performance you need, no need to pay extra.

NVME - Our servers have NVME as standard.

Intel & AMD - We're using Intel® Xeon®, Intel® Core®, and AMD EPYC™ processors.

Instant - Most of our services have instant setup, get playing right away.

Connectivity - 1Gbps is standard on our game servers.

Server auto-updates when new patches and hotfixes release.

SFTP - Get technical with config and log files via SFTP.
What our customers have to say
Don't take our word for it. Below is what our existing ARK 2 customers say about us:

Faceroll_Fatality
This is by far the best server host my community has EVER used and we have used all the "Major Brands" Nitrado,PingPerfect etc for our SCUM Servers. the Hardware is Legit! you are not another sucker being hosted on some kids Bitcoin mining rig in the burbs. Great Connectivity, Great systems.. but hardware aside the HUGE bonus for me is the Customer Service! With a game like SCUM where we are receiving almost Monthly minor patches and adjustments to the game things get weird... GGhosing have 100% been Active in the SCUM Community and are in Direct contact with the SCUM Developers. When things go wrong (And they always do with games in Development) These guys are ALL OVER IT. A Server host that Submits Bugs, offers solutions to issues and Genuinely care about the state of the games they are hosting. 10/10

FeaR
Best Hosting Provider In The Market! I'm using this company for SCUM hosting and it is the best! I had a chance to use all other providers, sadly they are not even half close to what I get here. Server Performance is outstanding, support is basically like I would be talking with my close friend. If I ever have a question or some kind of problem, opening a ticket and getting support is rapid. I really this if someone is thinking about opening a server this is the final destination, as you will not find anything better.
Roach
The other hosts are a joke compared to GGhost I use GgHost to host a busy gaming server. I recently made a switch from a competitor host. All of my problems were solved with GGhost that I had with the other server hosts. I am just absolutely amazed at the difference and would never consider leaving GGhost ever.... E-V-E-R.... you guys rock !! Thank you ;)
Introductory ARK 2 Video
Curious to see more about ARK 2? Watch the video below: